This year's National Safety Conference (NSC) took place in the beautiful city of San Diego and was attended by our VP of Americas Stuart Law and MD Nicky Taglione.
For those who haven't heard, The National Safety Council is a non-profit organization with the mission of eliminating preventable deaths at work, in homes and communities, and on the road through leadership, research, education and advocacy. Each year they host the worlds largest Annual Safety Exhibition, attracting the biggest and best safety manufacturers and distributors from across the world.
TAG has been operating within the US market for several years, however, in 2017, the decision was made to allocate a dedicated resource to that region. Stuart Law joined the team having worked with Nicky for several years prior, dedicated to helping clients within these regions to secure the best talent for their business.
With a focus on sales and senior management opportunities, Stuart has helped International clients introduce their products into all regions of the Americas, and Vice Versa, helped these brands expand their products into new global markets.
Over the past 10 years, our consultants have attended exhibitions all over the world to ensure they maintain their knowledge and contacts for their respective regions. Below is just a small sample of some of the Expo's we've attended recently: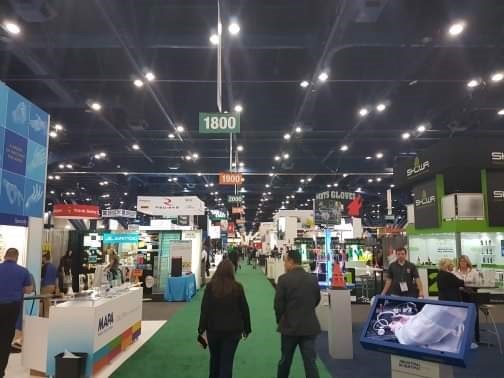 NSC 2018, Houston, US
Safety & Health Expo, UK
Expo Protection, France
Adipec, Abu Dhabi
Intersec, Dubai
A+A, Germany
OS+HA Safety, Singapore
Health & Safety Event, UK
Emergency Services, UK
See for yourself why the NSC Congress & Expo is the world's largest annual safety, health, and environmental event serving the billion-dollar occupational safety and health market at www.nsc.org
If you didn't have an opportunity to speak with Stuart or Nicky at the event then fear not, as our door is always open and we'd be delighted to speak with you about how we can help!
To arrange an opportunity to speak with our VP of Americas, please email Stuart Law today at – Stuart@tagsearchandselect.com
Alternatively to speak with our Managing Director, please email Nicky Taglione today at – Nicky@tagsearchandselect.com
Visit our website –www.tagsearchandselect.com